Satanic Missionary Society
Latest News | Satanic Prayer Line | Satanic Store | Join Us! | Sell Your Soul! | Become a Priest!
Welcome!
Thanks for visiting our web-site! Here you'll find everything you need to get started sharing the Dark Gospel and making the world a more wicked and unholy place! We can help you sell your soul to the Devil, or we can just give you a little personalized advice, or you can get your filthy hands on some of our Satanic witnessing accessories!. Or you can just read more about us, and our Five Satanic Virtues. We're here to do whatever it takes to tempt you away from righteousness! Get in touch with us to help or to find out more! Hail Satan!
Satanic Services
Sell Your Soul!
Due to the increasing number of iquiries we receive from people wanting to sell their souls in exchange for worldly gain, we are now pleased to offer our own official Faustian Bargain kit to help you get the best possible deal for your Soul! Get started for Only $666
Satanic Advice
Maybe you're not ready to fully commit to Satan, but you'd like to hear a Satanic perspective on just what you should do in your current situation. We get an unmanageable number of calls to our Satanic Hotline asking for advice on all kinds of topics, and even with the Forces of Darkness on our side, we're still only able to respond to the select few of them that we personally find worth our time. So why not make your call matter to us? Now you can! We're pleased to be able to offer Genuine Satanic Advice for the unbelievably low rate of $666 per paragraph! Give it a try! Let yourself be just a little wicked!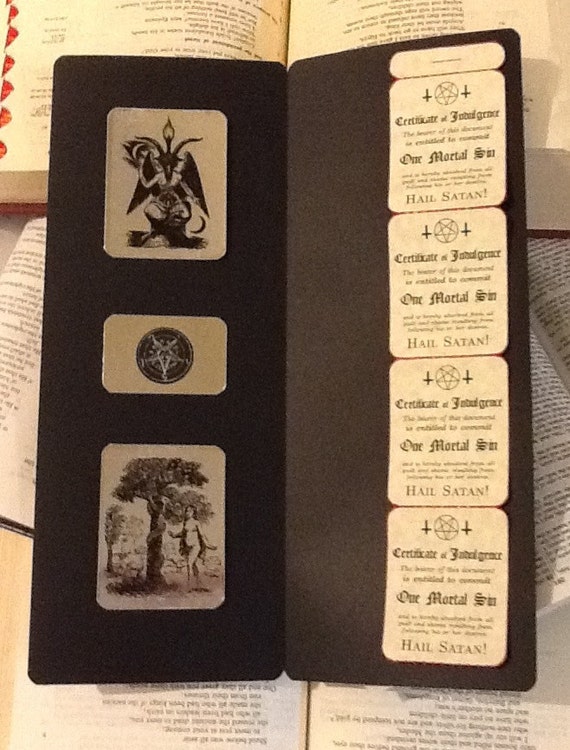 Indulgences
Perhaps you're just looking for permission to do a little more sinning that you're used to. We're here to help! We sell indulgences for the incredibly low price of only $666 for EIGHT MORTAL SINS! That means you can commit all seven deadly sins and still have one indulgence left over for a rainy day! Supplies are limited, so ORDER NOW!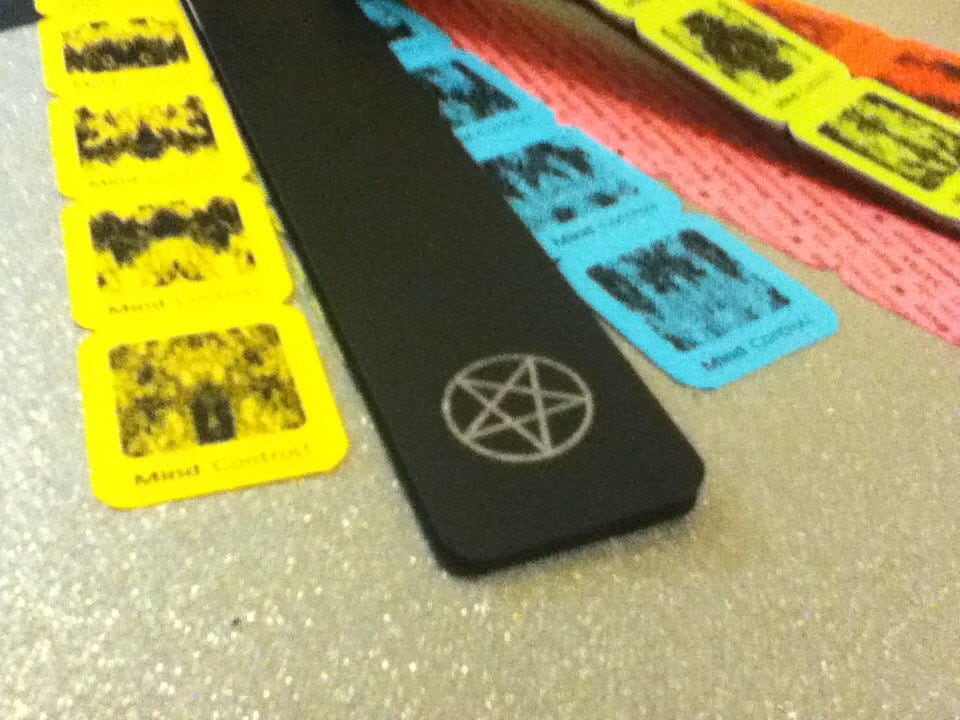 Mind Control!
No Satanic organization would be complete if it did not provide Mind Control services. To get started, just pick up a few of our exclusive Mind Control Tickets! It goes without saying that supplies are extremely limited. A book of 30 tickets can be yours!
Invoke Demons!
You can support our infernal mission by patronizing our on-line shop and stocking up on Satanic items! Here are quick links to our most popular items:

Pocket Demons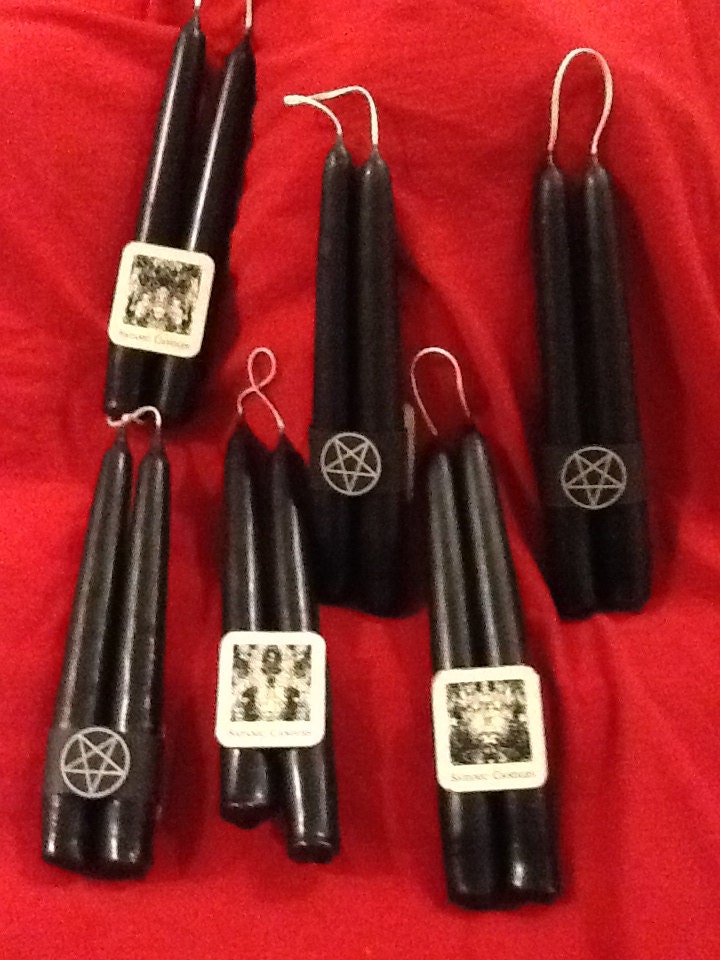 Satanic Candles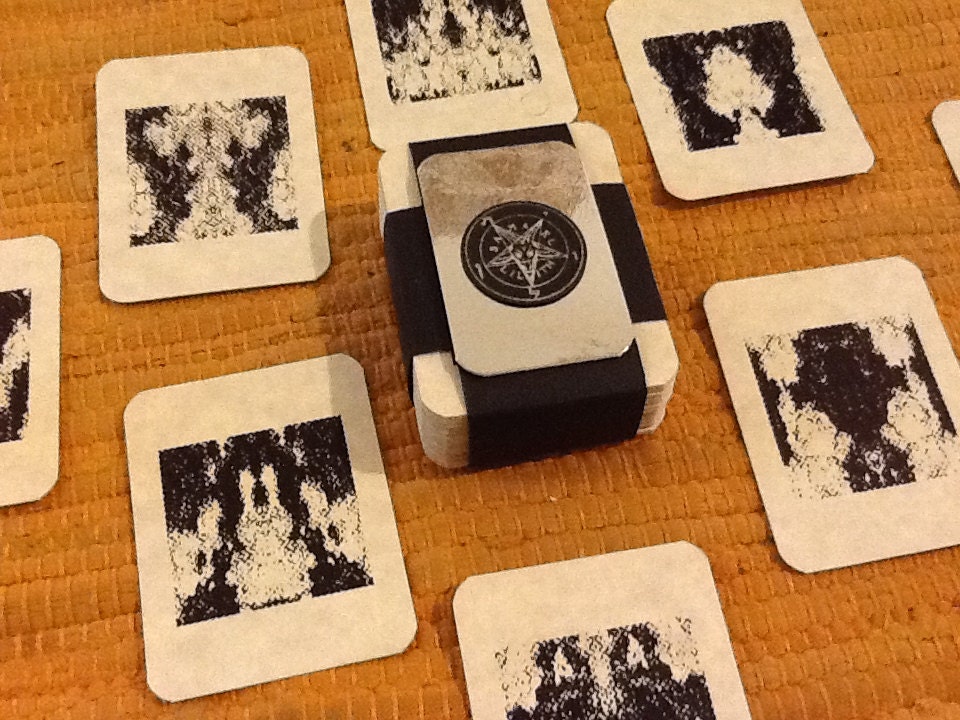 Demonic Divining Cards
One completely unique hand-crafted deck of 72 cards
About Us
The Satanic Missionary Society was founded on February 14, 2012 to make the world a more Infernal place, and to cater to Satanists who enjoy proselytizing. We are followers of Satan devoted to sharing our message and way of Satan with all people. We follow the Dark Lord by embracing and living the Five Satanic Virtues. We are Selfish, Lazy, Insolent, Lustful, and Vain. We are not elitist, and believe anyone can learn to walk with Satan and live a better life as a result. We see no conflict between sharing the hell-fire of Satan, and living our Satanic Virtue of Selfishness. Like any fire, it burns better and brighter as it spreads. We enjoy corrupting those around us, and do not believe any follower of Satan should deny herself this pleasure on principle.
Walking with Satan
You can begin your walk with the Devil at any time. Just look into your heart and listen to temptation. There is no outside source of authority, no Satanic Holy Book you must follow. Satan is in your heart, always there with you, a constant companion and friend. All you have to do is listen. All you have to do is start doing what you feel like doing. If you're having trouble hearing the Devil's voice within you, we suggest meditating on the Five Satanic Virtues as a good place to start. Have faith in Satan and he will come to you to tempt you. Have faith in Satan, in your temptations, in your carnal desires, and you will feel better almost immediately. Satan is there, just waiting for you to listen and follow. Satan is you, what you want for yourself.
Five Satanic Virtues
Selfishness
To be selfish is to ask "What's in it for me?" Satan rejects sacrifice and martyrdom. The greater good cannot be built on self-inflicted misery. Selfless sacrifice puts us all under the pressing shadow of death. We reject sacrifice and promote selfish indulgence.
Laziness
To be lazy is to refuse to do what isn't working, to stop, to do nothing until we have a better idea, to try something else. When we feel like doing something, we will. If we work too hard, we won't stop to notice an easier way. We reject fruitless hard work.
Insolence
Insolence means not accepting things on authority, refusing to be humble and degraded, refusing to grovel and show respect to superiors. We insist on dignity and freedom.
Lustfulness
To be lustful is to embrace all the pleasures we can while we live, to follow our desires and passions wherever they lead us. We run to the devil that tempts us to ask for more.
Vanity
To be vain is to love and admire ourselves, to relish our own brilliance and magic, to see in ourselves what is beautiful and attractive, to build and nurture it. To be vain is to accept the forbidden fruit from the serpent in the garden. To be vain is to want to know more. We proudly leave the narcotic fog of delusion behind us.
Contact us
To find out more about following Satan, please call or write us and one of our evangelists will be in touch.
Telephone or Text Message
+1 - 512 - 33 - SATAN
(+1 512 337 2826)
Postal Mail
Satanic Missionary Society
PO Box
11753
Olympia WA 98508
USA
Internet Contacts
etsy shop: SatanicMission
email: contact@satanicmission.org
Join Us Today!
Membership
Other Satanic organizations will charge you $200 for a membership card! But we don't charge anything at all if all you want to do is be a card-carrying Satanic Missionary! Just send a self-addressed stamped envelope! Details here:
http://satanicmission.org/join
The Satanic Priesthood
Maybe you've already joined us. Have you sold your soul to Satan yet? Yes? Want to fully commit to our Wicked project? While other Satanic organizations charge you just to join, and offer their priesthood by invitation only, our Unholy Priesthood is open to anyone with a commitment to Wickedness and Depravity for its own sake! We appreciate the value of your ill-gotten gains! Send us $666, and we'll send you everything you need to become a full Priest of the Unholy Order of Babylon! Please note, we're not simply selling the Priesthood. To get the most out of this experience, you must sell your soul to Satan before ordering, and the rituals you'll perform to become a Satanic Priest take about six months. (If you haven't sold your soul yet, that process takes an additional four to six months.) So if you're ready to accept your Unholy Orders, get started here:
http://satanicmission.org/priesthood
Hail Satan!